Events
Professions on Purpose started as a Meetup group in the Washington DC area, so events are in our blood.
A range of in-person events provided depth and diversity in understanding. It served professionals in various stages.
NOW
Emerging post-Covid, we offer customizable events for a variety of organizations, situations and motives, now both In Real Life and Virtual.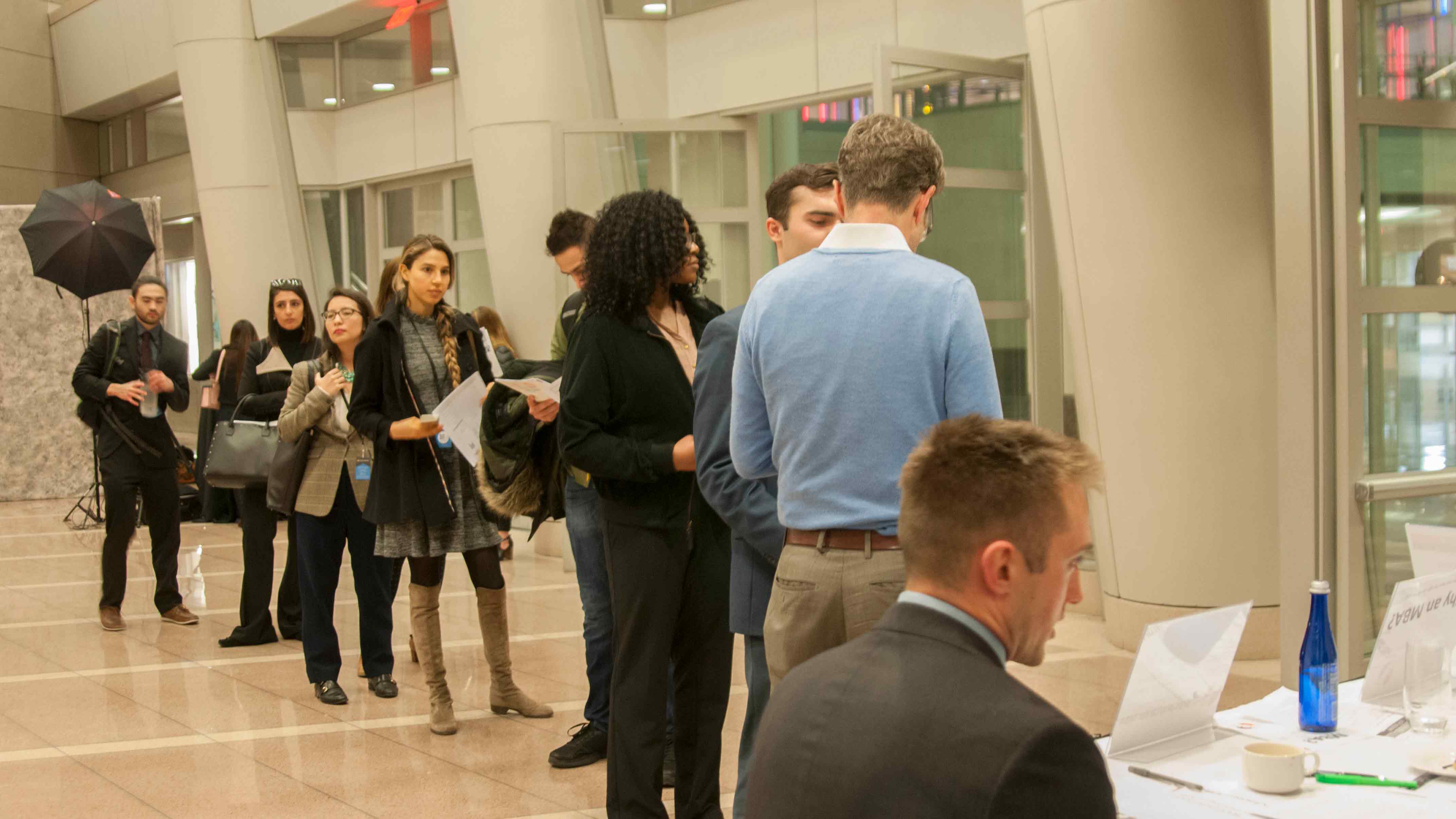 PoP-up Career Clinics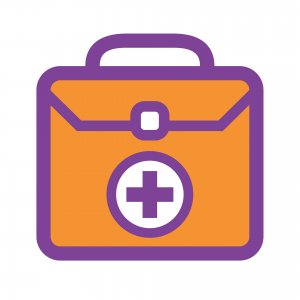 We run these usually in the context of other, larger events, such as employment and education fairs. With from 1-5 (typically) skilled advisers, we review resumes, bios, help prepare elevator pitches and answer all manner of career doubts, issues, and questions. It allows event organizers to attract their target attendees with some outside professional development and transition questions and leave them appreciative of the experience. Want to bring a PoP-up career Clinic to your next event? Contact us.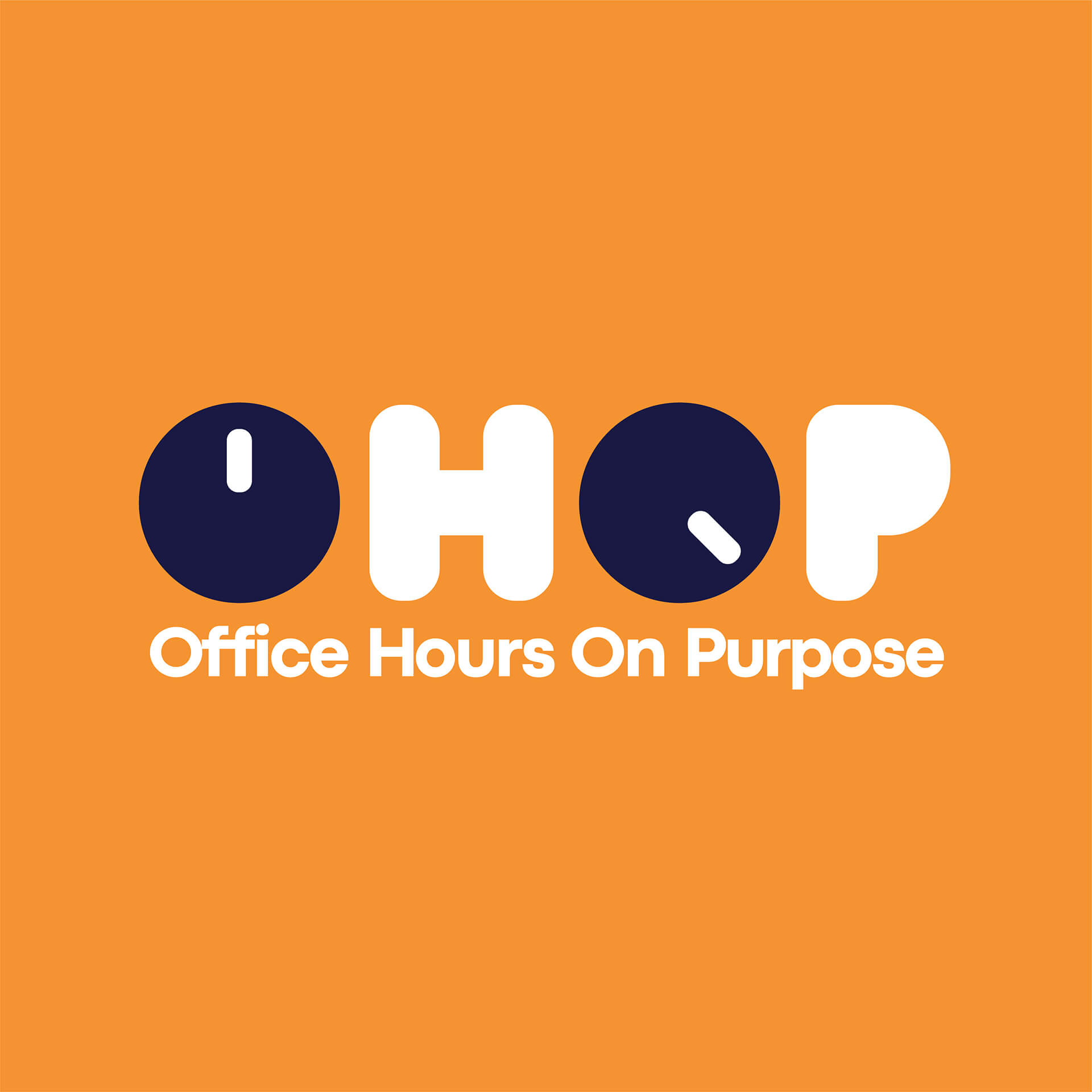 OHOP: Full Stack Expertise
Doing great work can get derailed by even the smallest of challenges. Some of those have quick fixes; others require much more work. Some can be solved on the surface; others need deeper approaches. Sometimes surface stuff—distract us from deeper problems—and solutions.
OHOP brings together both domain specialists and generalists to take a multilevel approach to identify the challenges truly worth addressing.
Pints on Purpose: The "Why do you …?" Mixer
Tired of that ubiquitous first question at DC events: "What do you do?"
It has this impatient, transactional what-can-you-do-for-me nature. Well, we've banned it at Pints on Purpose, where we suggest an alternative: 'Why do you do what you do?". We give the floor to each attendee to tell us all what you're working on and make a profession: that is, make a solemn, public commitment to your work, whether it's a new idea or long-term, a special side project or your main venture. (sometimes it's easier after a pint or two).
"Work is the curse of the drinking classes." – Oscar Wilde
To get invited to our next Pints event, join our email list or join us at a Meetup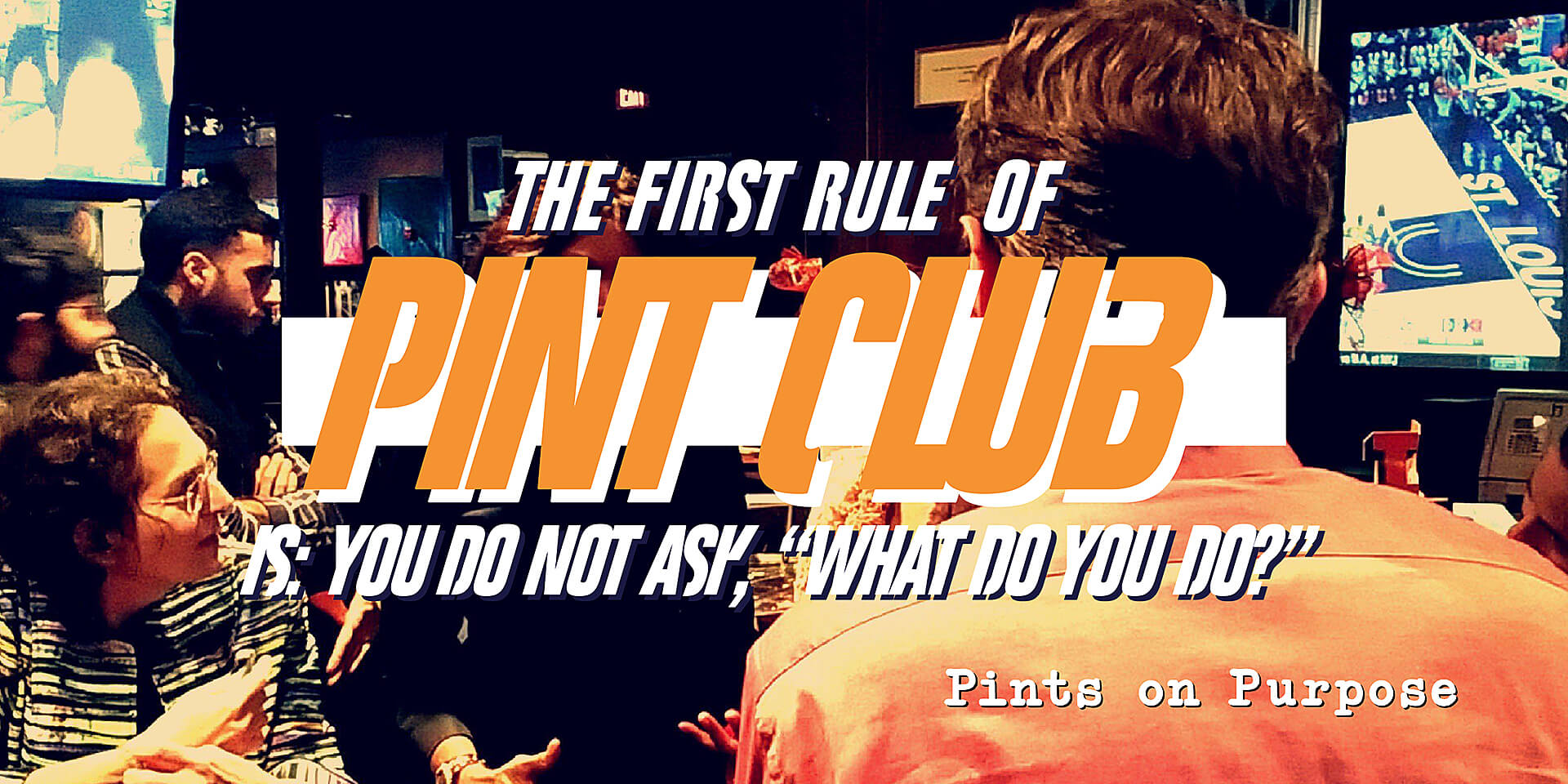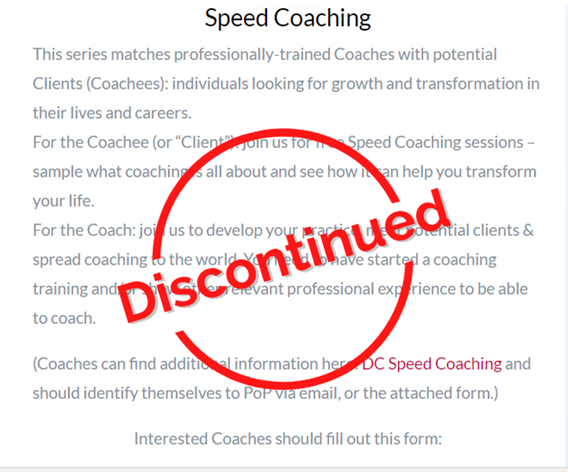 This non-discontinued series matched professionally-trained Coaches with potential Clients (Coachees): individuals looking for growth and transformation in their lives and careers.
Coachees joined us for free Speed Coaching sessions—and sampled what coaching is all about and see how it can help you transform your life.
Coaches—and coach trainees—joined us to help complete their practical hours, develop their practice, meet potential clients & spread coaching to the world.
While we've decided to focus elsewhere, those interested in bringing Speed Coaching to their community are free to use the further information found here and adapt the questionnaire found here for their own purposes:
______________________________
You may also want to checkout this group that's been doing speed coaching events for 8 years and served as the inspiration for PoP's own events. Speed Coaching Mondays (Dubai, U.A.E.) | Meetup (N.B. their previously after-work events have, in the Covid-Zoom era, moved to 11 am local: that's 3 a.m. EDT! But if something is keeping you up at night…)